Physical Therapy
Hippotherapy is a form of physical, occupational and speech therapy in which a therapist uses the characteristic movements of a horse to provide carefully graded motor and sensory input. A foundation is established to improve neurological function and sensory processing, which can be generalized to a wide range of daily activities. Unlike therapeutic horseback riding (where specific riding skills are taught), the movement of the horse is a means to a treatment goal or treatment strategy.
This strategy has been used to treat patients with neurological or other disabilities, such as cerebral palsy, multiple sclerosis, stroke, and spinal cord injury.
EATSF currently offers physical therapy for its hippotherapy clients.
The physical therapist will change variables, including the horse's speed, direction, position of the participant, and the therapeutic activities performed, to achieve the best outcome for the participant. Often, these participants can transition into the therapeutic riding program after their strength and balance have improved.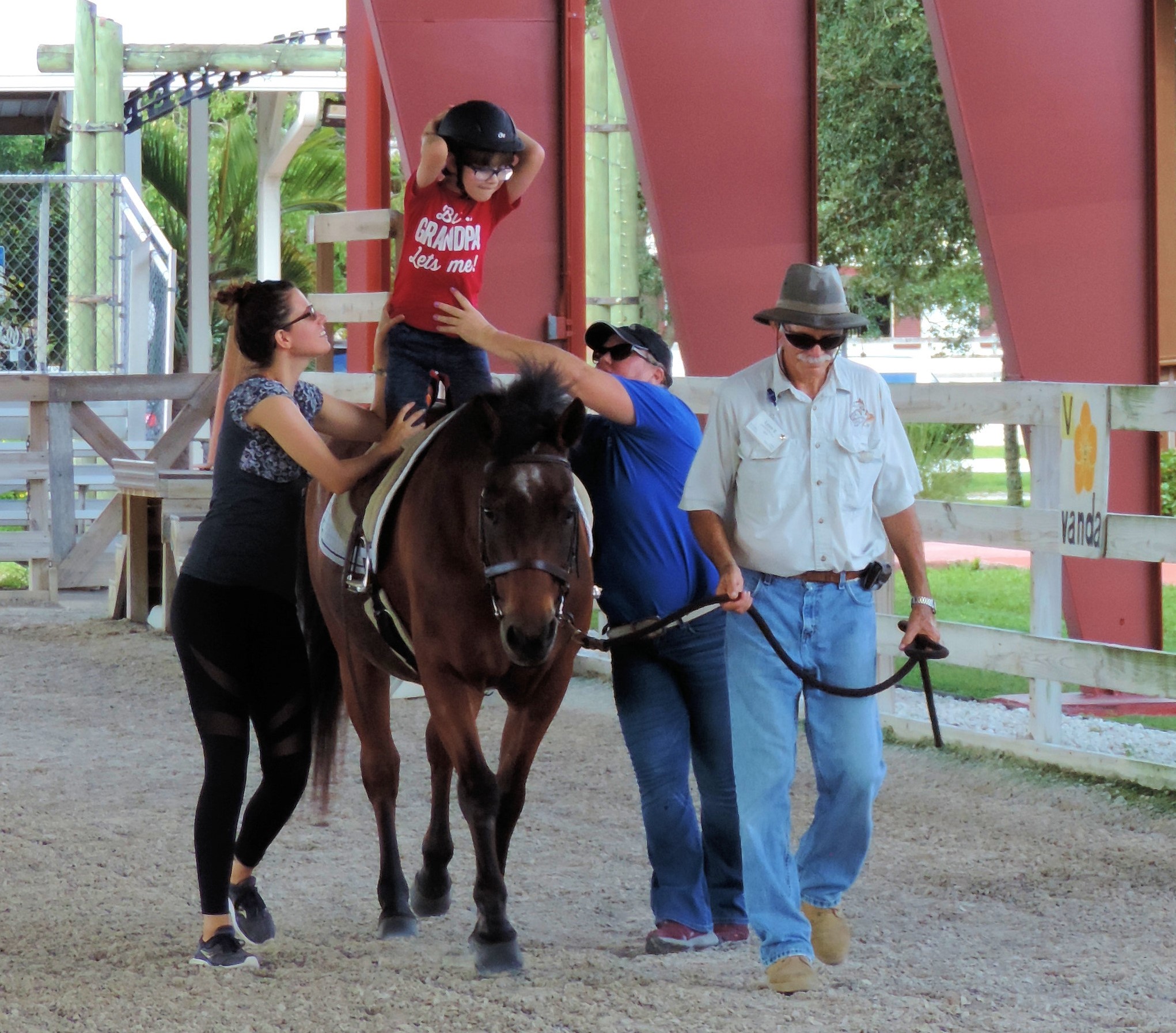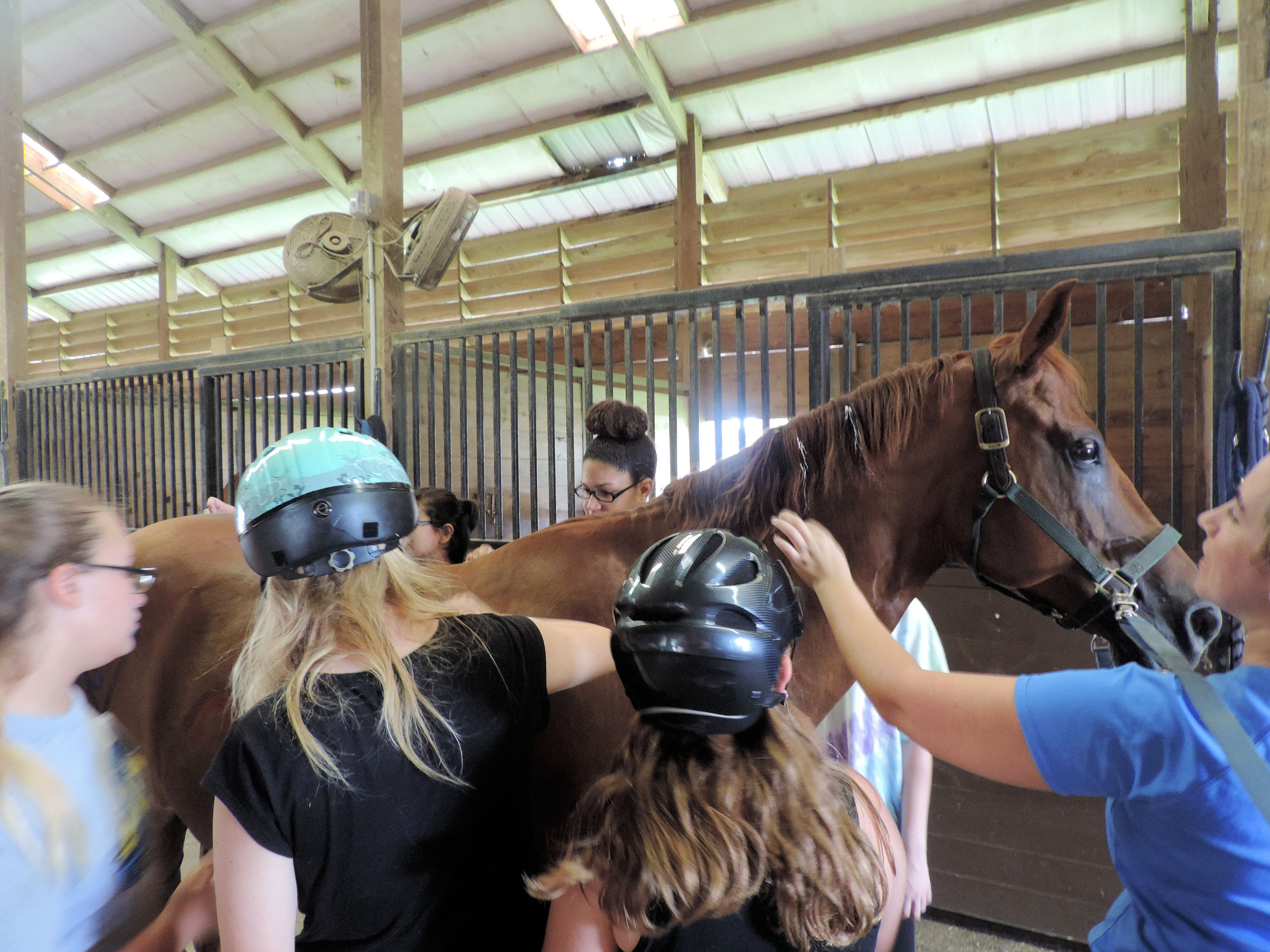 Equine-Assisted Psychotherapy (EAP)
Working with horses on the ground can be one of the most rewarding experiences as horses can act as reflections to our own experiences. While on the ground, participants can work with a licensed mental health professional to work through personal challenges or life experiences using a horse as a therapy partner.
This unmounted therapy program is open to individuals or group of all ages starting at age 7. Children and adults suffering from mental or physical abuse, post-traumatic stress disorder (PTSD), bullying, depression, anxiety, substance abuse, or eating disorders benefit from this program. EATSF offers one-on-one services, as well as group programming.