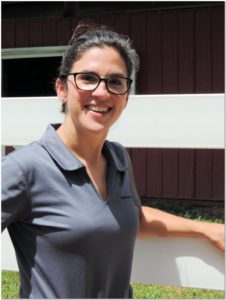 Molly Murphy
Executive Director
Molly is a native Floridian and grew up riding at Equine-Assisted Therapies at age 7. What started as a therapy, soon became a sport and her passion. As a student for over 10 years, and a lover of all things "horsey" Molly is so happy to be back with the organization that gave her the horsepower to become who she is today.
She has a BA in Advertising and Public Relations from the University of Tampa and Master's in Public Administration with a Certificate in Nonprofit Management from the University of South Florida. Prior to joining the EATSF team, Molly was a member of Class XI of the Florida Gubernatorial Fellowship; working at the Department of Financial Services, Division of Consumer Services to create a financial literacy program for individuals with developmental disabilities. The program is part of Florida's HB/SB 7003 "unique abilities" legislation, signed into law in 2016.
Contact Molly to learn more about our organization, our leadership, and our future.
Juliette Holden
Program Operations Director
Lifelong horse lover Juliette Holden grew up riding in the UK before moving to the US to begin high school. Spending free time at local stables helped her make that challenging transition at a young age. Juliette came to understand firsthand the positive emotional impact that an equine facility can provide. Striving to provide that same support for others, Juliette's personal mission is to facilitate emotional connections and provide a nonjudgmental, accepting, caring, and educational atmosphere for all through Equine Assisted Activities and Therapies.
With degrees in Equestrian Studies and Therapeutic Recreation, she combined those interests leading to certifications through PATH International as an Advanced Therapeutic Riding Instructor and Mentor, as well as an Equine Specialist in Mental Health and Learning. Juliette first brought her talents to none other than our own EATSF, where she served as Barn Manager and Head Riding Instructor from 2000-2006! She then moved to NC where she worked at a Psychiatric Residential Treatment Facility and a local Therapeutic Riding Center. Eventually she moved on to become Program Director for the Therapeutic Horsemanship program at St. Andrews University. Although Juliette is glad to have had these interim life experiences, her heart has always been with EATSF and after a period of 14 years Juliette happily returns in her new role and is excited to continue growing with the program.
Contact Juliette to learn more about our programs.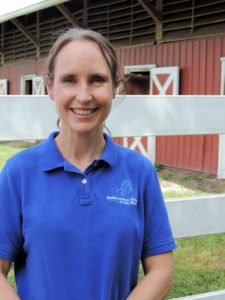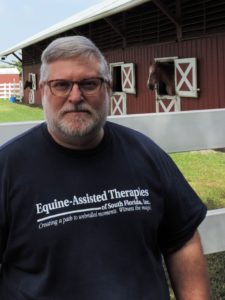 David Plath
Development Director
David has more than 20 years of fundraising and marketing experience for nonprofit organizations across the country, including the American Red Cross, Gilda's Club South Florida, ArtServe. While at the the Omega Institute for Holistic Studies in New York state, he was instrumental in raising awareness, securing campaign funds, and developing the inaugural collection for the Ram Dass Library.
Outside of his duties with EATSF, David is active in Broward County as a member of the Children's Services Council Special Needs Advisory Coalition (SNAC), and currently chairs the Coral Springs Coconut Creek Regional Chamber of Commerce Network for Good committee. He is a Leadership Broward alumni and has served as co-chair for their 2016 Culture Arts & Recreation Day. He has been a past judge for the Silver Knight awards and has served on the AFP National Philanthropy Day committee. David is also an accomplished photographer, showing his work in galleries throughout South Florida.
Contact David to learn more about how to support our mission.
Missy Tussing
Barn Manager
Missy Tussing is the Barn Manager for EATSF. Missy has been active with EATSF since 1995, beginning as a volunteer and eventually wanting to make a career out of teaching adaptive riding techniques. She brings over 30 years of equine experience to the position, where her passion about horses and their care will be a benefit to the herd.
Missy received her therapeutic riding instructor certification from PATH International in 2017 and has been teaching at EATSF ever since. Before becoming barn manager, she had been leading the Schooling Team, developing training programs for each of our horses according to they age, health, and ability. Her experience also led her to become a Special Olympics coach and a mentor for prospective therapeutic riding instructors.
Missy will retain some of the classes she currently teaches, while taking on the added responsibilities of overseeing all aspects of herd stewardship and maintenance of our campus.
Contact Missy to learn more about our horses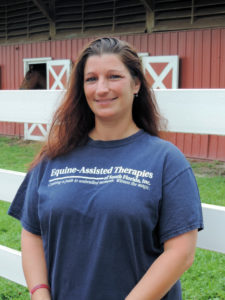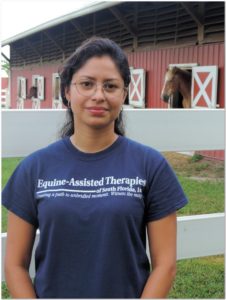 Teyla Darce
Volunteer Coordinator
Teyla is native from Nicaragua and has spent the last 4 years of her life in South Florida. Settling down in the Sunshine State, she wanted to give back to the community that would be her new home. That is how she became a volunteer for different organizations—including EATSF—where she rapidly fell in love with the mission of this nonprofit. With almost half of her life serving as a volunteer throughout different countries and with different organizations, she finds her passion growing while serving and helping others.
Teyla obtained a Master's degree in International Studies and International Development from NCCU in Taiwan, a country which she admires for the respect and inclusiveness shown towards the special needs population; what she calls "an example of inclusive development." While there, she served as a volunteer for the Asia Foundation in Southeast Asia as well as other independent groups. In her homeland, Nicaragua, Teyla worked in International Relations for a foreign embassy, and as an assistant research professional for the University of Michigan.
Contact Teyla to learn more about our volunteer opportunities.
Emilio Del-Toro Romero
Stable & Facilities Coordinator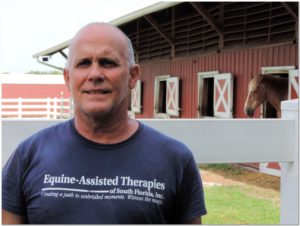 PATH-Certified Therapeutic Riding Instructors, Equine Specialists, Therapists
Missy Tussing, Instructor
Abigail Mark, Instructor
Elizabeth Martinez, Instructor
Heather Winters, Instructor
Jennifer Gross, Instructor
Meike Suarez, Instructor
Cari Barraclough, PT
Rebecca Reubens, DPT
Joyce Rogliano, Equine Specialist
Kat Bongarzone, Instructor-in-Training
Nicole Messer, Instructor-in-Training
Barn Team
James Bartlett
Hunter Georgi
Janae Arena