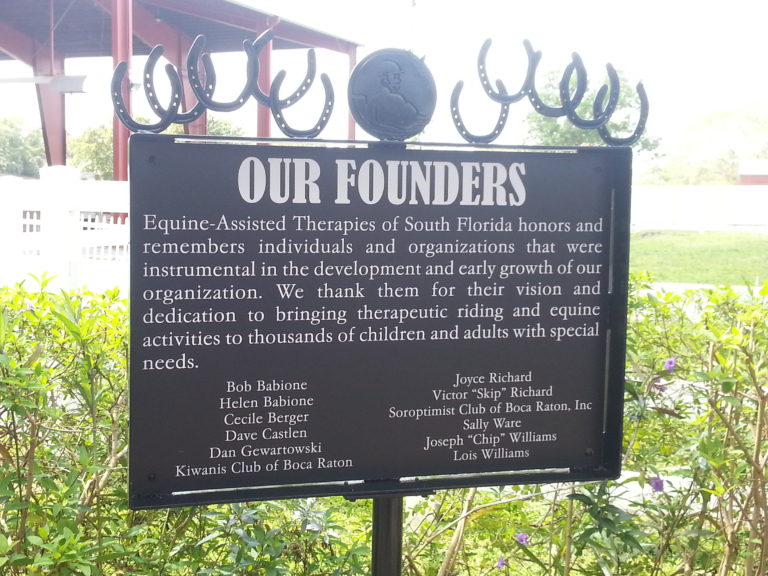 Equine-Assisted Therapies of South Florida (EATSF) is dedicated to providing therapeutic riding and equine activities to children and adults with special needs so that they may improve physically, mentally and emotionally.
We envision a place where abilities are strengthened, where activities lead to self-confidence and each person can experience life without limits.
Equine-Assisted Therapies of South Florida, Inc. was founded in 1982 by Soroptimist International of Boca Raton and the Kiwanis Club of Boca Raton. The organization began as a community project of the Soroptimist women. What was first thought as 'too physical' for a group of women, soon developed into a fully functioning program with the help of the Kiwanis Club of Boca and several other members of the local community. The program began serving 6 special needs children with 6 borrowed horses in a public field in Palm Beach County.
Beginning as Horses and the Handicapped of South Palm Beach County in 1982, the organization and its stewards have remained vigilant to the ever-changing special needs community and societal changes. Today, Equine-Assisted Therapies of South Florida hosts 4 different programs and is a Premier Accredited Center with the Professional Association of Therapeutic Horsemanship (PATH) International.