Equine-Assisted Services (EAS)
Equine-Assisted Therapies of South Florida offers a variety of programs that can be beneficial in a number of ways. A physical, cognitive, or emotional special need does not limit a person from interacting with horses. Research shows that individuals of all ages who participate in EAS can experience cognitive, physical and emotional rewards.
Enrollment Information
Once a participant is enrolled in the EATSF program, everyone becomes part of the "barn family." Enrollment occurs annually and a new Program Application is required for every participant. The EATSF Program Team oversees each participant and each class has a lesson plan and corresponding progress notes. Changes to participant schedules are made in the middle of each session, if the program is able.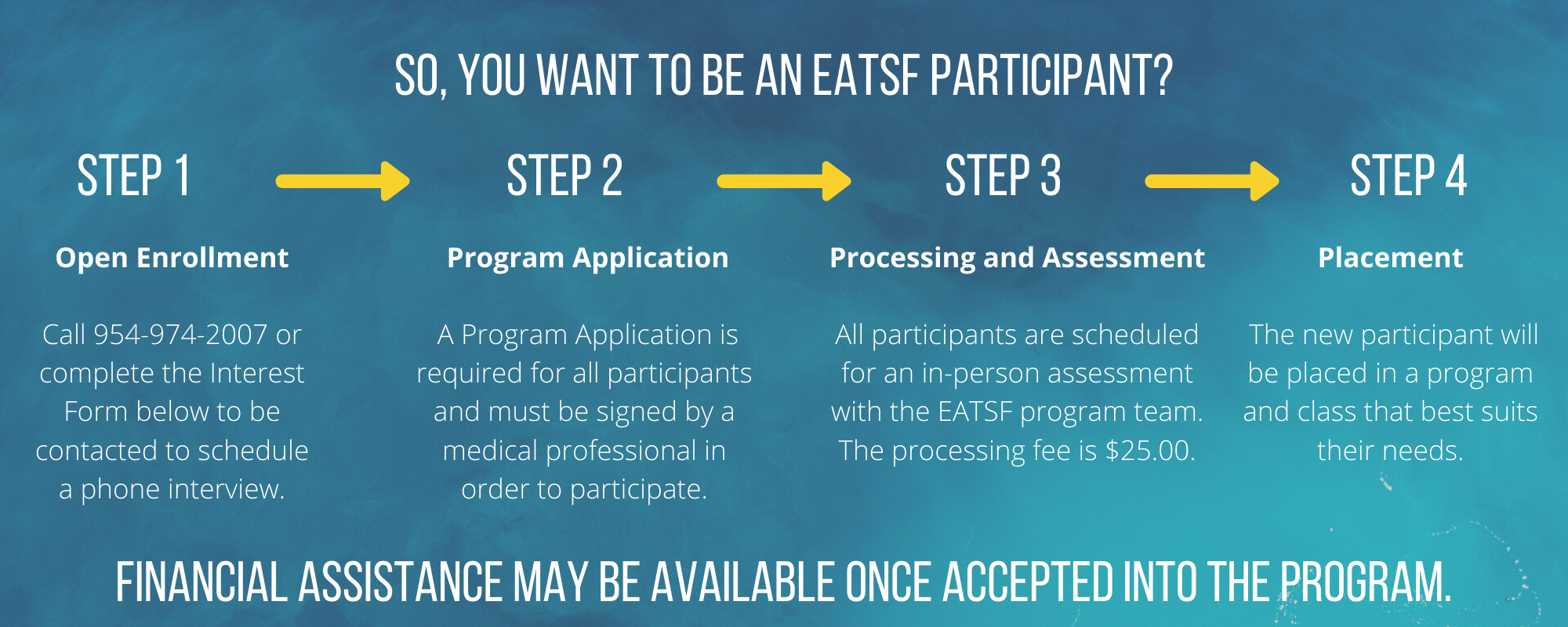 New Participants
There are a few steps that must be completed prior to enrollment.
Once enrolled, your contact information will be added to our database and you will receive communication from our team. If questions or concerns should arise, please click here to contact Juliette Holden, Program Operations Director, or call 954-974-2007. You can also complete the Program Interest From on this page.
Returning Participants
You already know the drill! A new Program Application is required annually. As a Premier Accredited Center with the Professional Association of Therapeutic Horsemanship (PATH) International. It is an important administrative standard to ensure the best possible services.
If it is time for you to complete your Program Application for the new Program Season, please click here to download.
Financial Assistance
EATSF does not accept insurance and does not perform third-party medical billing. For the Therapeutic Riding, Unmounted Horsemanship, the full cost of a 10-week session is $550, which averages out to $55 per lesson. The Hippotherapy and Equine-Assisted Psycotherapy program fees differ depending on the program.
Financial assistance is offered for all programs, except for Equine-Assisted Psychotherapy.
EATSF believes that everyone should have access to our programs and does not want cost to become a barrier to participation. Throughout the year, EATSF solicits support from individuals, businesses and foundations to provide scholarships for families in need.
Once accepted into the program, an application for scholarship may be requested. Scholarship funds are limited and award amounts vary.